ThoughtTrace creates the only industry-specific Document Intelligence and Contract Analytics platform that delivers value on day one with minimal training and setup. Leveraging AI/ML as a complement to human expertise, the ThoughtTrace platform identifies critical obligations in contracts such as mergers and acquisitions, regulatory compliance and litigation exponentially faster and with greater accuracy than traditional methods. The ThoughtTrace platform reads, organizes, and surfaces data that gives users operational agility, actionable insights, and decision-making superpowers. Learn more at www.thoughttrace.com.
solutions@thoughttrace.com
281.381.1576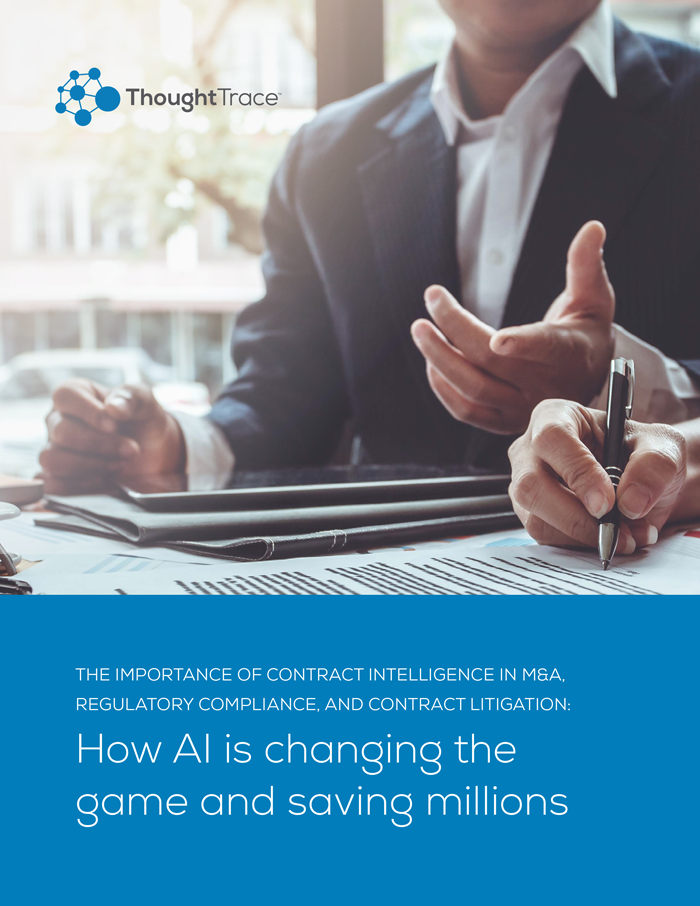 Wednesday 19th of August 2020
How artificial intelligence is changing the game and saving millions.
Read More >>